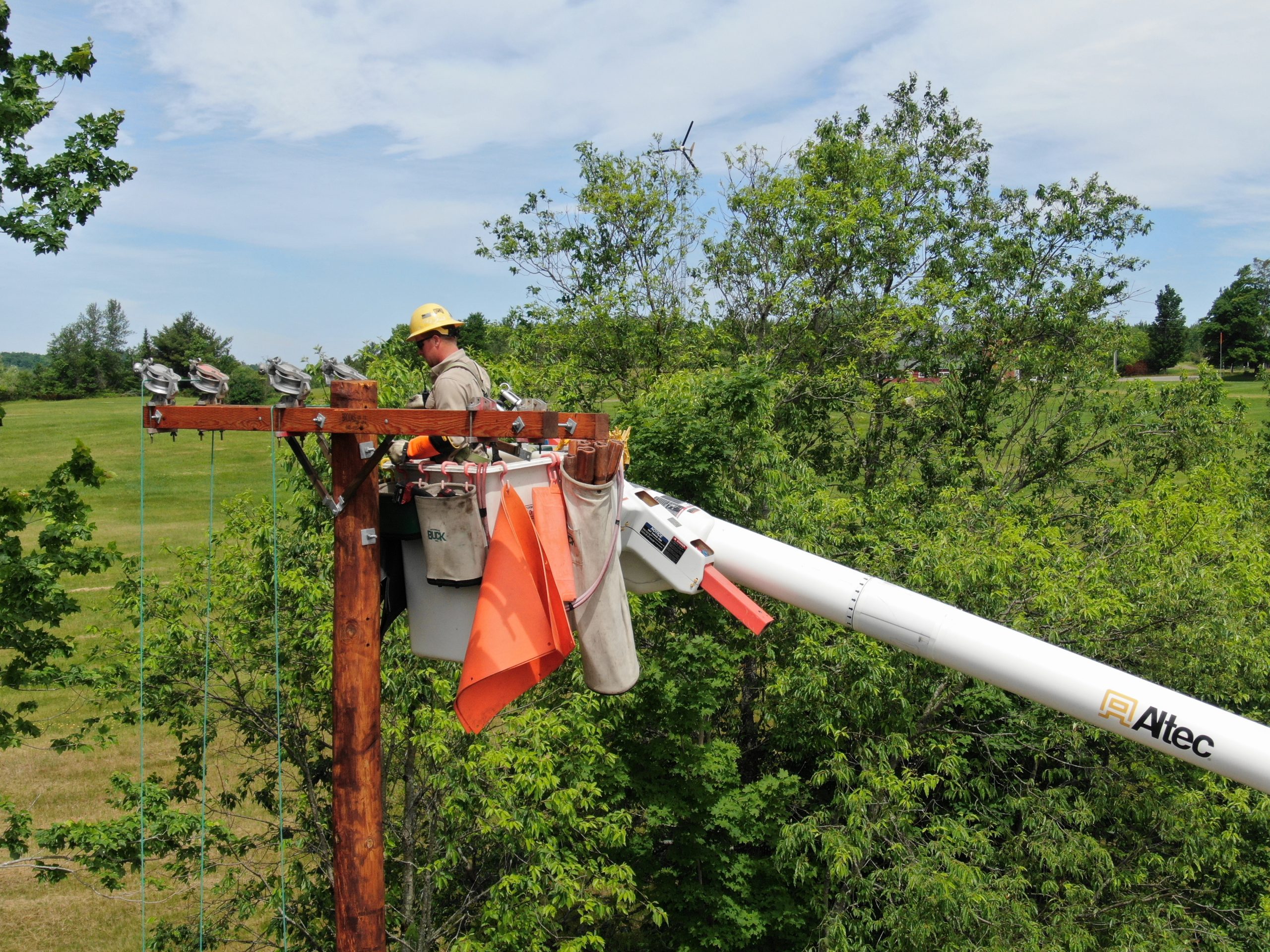 A Data-Driven Approach to Asset Inspection
Coutts Brothers has been providing high voltage asset inspection services to utilities and private clients for over two decades. With a focus on true predictive maintenance, we are able to identify problems before they become faults. At Coutts Brothers, we help our clients increase reliability and lower maintenance costs while maintaining regulatory compliance.
Our approach is data-driven; we start by learning your specific needs and making a plan tailored to your specific needs. We gather the information you have on the circuit to be inspected and configure our process to match your database requirements.
In the Northeast, being prepared to deal with environmental factors is a key part of successful asset inspection. Our team is trained to inspect in our region and our equipment includes the necessary equipment to get to hard-to-reach areas. Coutts Brothers can conduct inspections via patrol vehicle, ATVs, snowmobiles, on foot or even with aerial devices.
Safety is our first priority for asset inspection. Our inspection personnel are line workers qualified to climb and inspect structures in an energized environment.
Our asset inspections may include:
Visual inspection of structures before climbing
Hammering the "sound" structure to determine condition
Checking the structure for cracks, shell rot or woodpecker holes
Checking hardware condition for deterioration and tightness
Check guys to be tight and bonding to be correct
Visually check conductor for broken strands, signs of corona effect, clamps or sleeves and loose or broken wires
Check for broken, cracked or chipped insulators
Check cross arm cracking and "sound" for rot
If you'd like to partner with Coutts Brothers on an asset inspection, please contact us today.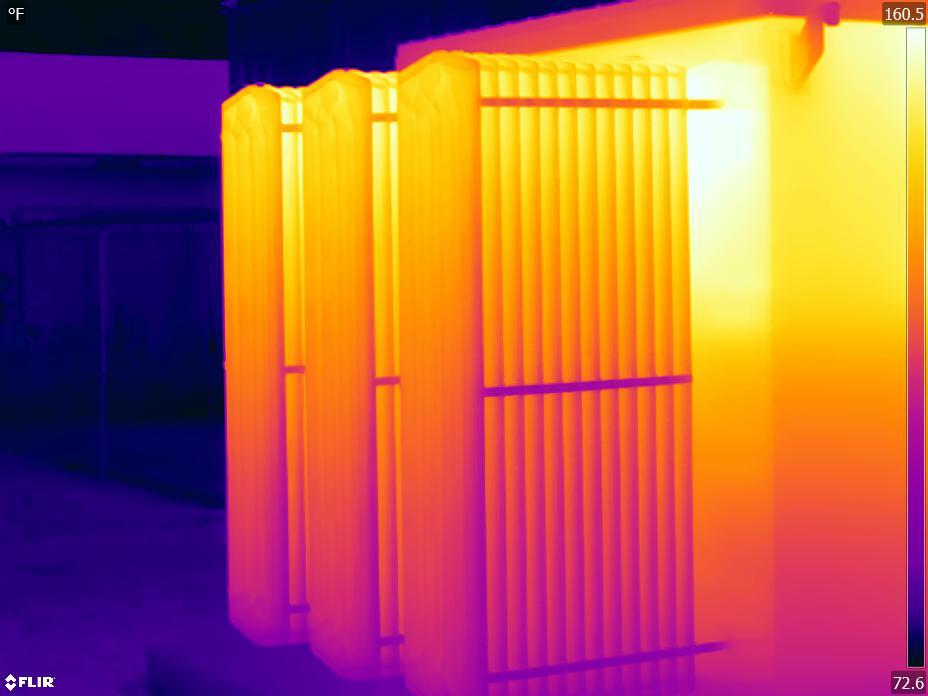 Electrical Infrared Inspections
By using electrical infrared to conduct inspections, we can help you avoid dangerous and costly equipment failure. Electrical infrared inspections reveal more than a physical inspection. They allow us to take a proactive approach to locate hot spots that may be indicative of loose connections, overloaded circuits, defective breakers or faulty fuses. Efficient and safe, electrical infrared inspections can be done without interrupting system production during the inspection.
Electrical infrared technology is cutting-edge; we're proud to offer this advanced type of inspection to all our clients. Coutts Brothers has been an industry leader in electrical line work for decades, and this new wave of inspection technology is no different.
If you'd like to speak with us about conducting electrical infrared inspections for your utility, municipality or company, please reach out today.
Aerial Drone Inspections
At Coutts Brothers, we understand that precision and efficiency are paramount when it comes to inspecting critical infrastructure and vast industrial landscapes. That's why we use cutting-edge technology, and highly trained pilots to offer you the most advanced Aerial Drone Inspection Services in the industry.
Our Aerial Drone Inspection Services provide a game-changing solution for various sectors, including construction, energy, agriculture, and infrastructure maintenance. By harnessing the power of unmanned aerial vehicles (UAVs) equipped LiDAR systems we bring a new dimension to inspection processes, ensuring that your assets remain safe, efficient, and compliant with regulations.